Storytelling is one of the best parts of this job. From engagements, to weddings, to elopements... we aim to capture each couple in a unique way that feels true to who they are. Whether that means showing up to your engagement shoot in a kilt, or going rock climbing the morning of your wedding day, we're here for it. Read more about what our past couples have had to say by pressing the 'testimonials' button.
We work with a super talented crew of photographers and videographers, that make it possible to shoot both photo and video on the same day. We love this as it makes communication easy and efficient, so that we are able to deliver beautiful stories every time.
Click the link to see what our pricing looks like.
Posed, cheesy, 'smile for the camera' moments are not for us. We know what it's like to feel awkward in front of the camera. For us, it's important to create an environment where you can feel comfortable, relaxed and at home in your partner's arms.
We love the intimate moments of the day.
We make great third wheels, we promise. We love movement, joy and laughter, so don't be surprised if you find yourself being twirled by your partner, or dancing in the middle of a field. Photo shoots can be crazy, fun and experimental, not just something to tick off a list.
Most importantly, we want to create something that's an expression of the love you share.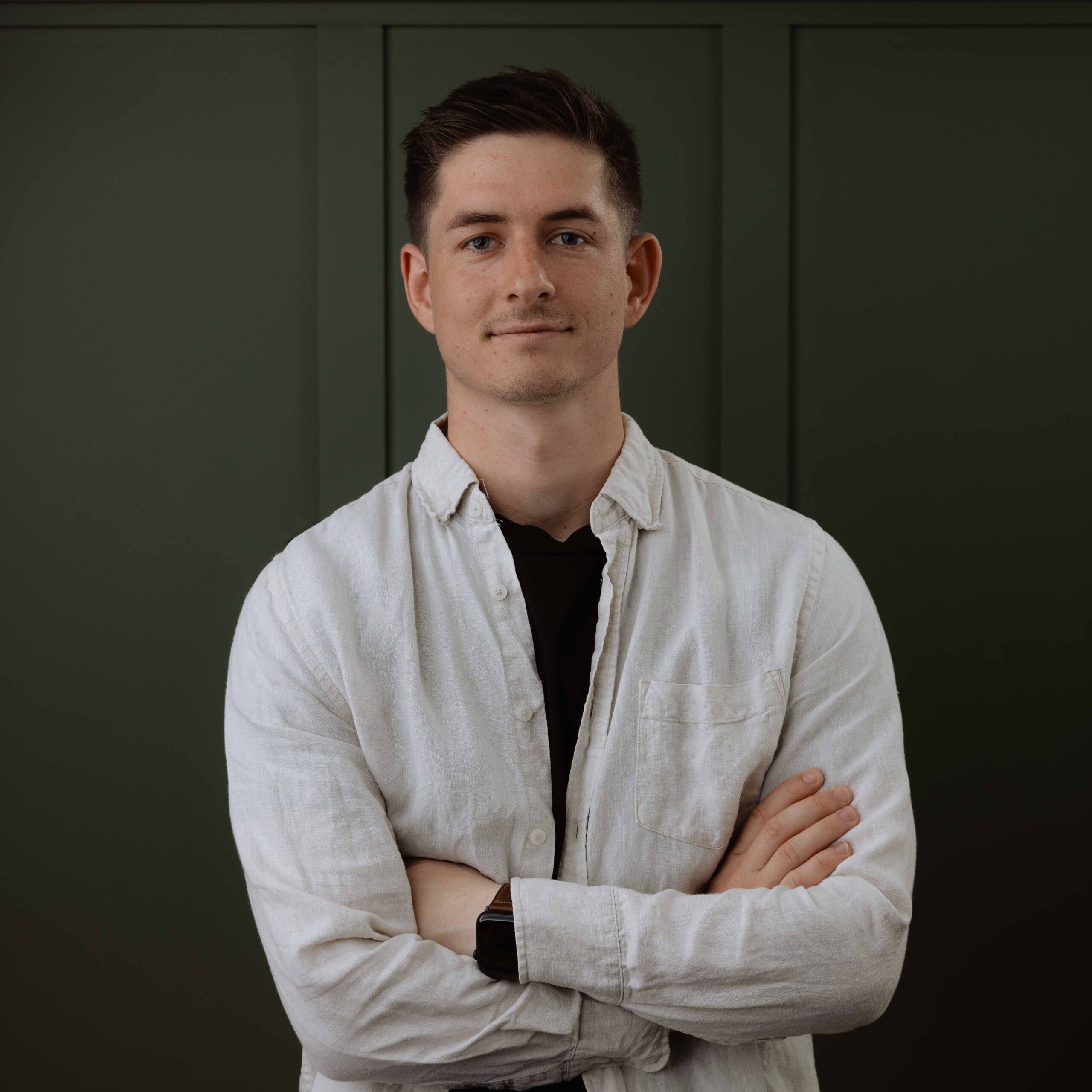 Hi, my name is Guy Hasler and I run The Cedar. Co. I have been a full-time photographer and filmmaker for half a decade and I have come to realise that I love telling real stories. This translates into our wedding business through our narrative films, which are best described as an outside glimpse into the couples we work with.
A little about us, I am married to Alisha, who is often your first point of contact when you get in touch with us. We have a dog Olive, who doesn't usually do anything productive, other than look cute. We love coffee, home reno's and the outdoors. We are currently living in Auckland, but love travelling throughout New Zealand, following the love.
Photographer/videographer