Ohoka, Christchurch, New Zealand
BRO
THAT WAS FREKIN AWESOME! HAVE ALREADY WATCHED IT 3 TIMES AND COULD KEEP WATCHING IT MORE AND MORE. We love how you have captured all emotions, and LOVE how fun and uplifting the vibe was, so us! Omgosh take us back so we can do it all again.
You have absolutely smashed this video plus some! We can't thank you enough. BOOM!!!! Thank you thank you thank you so much! XXXX
We recently used The Cedar Co for our wedding photography and videography and I would without a doubt HIGHLY recommend them to anyone looking for a wedding photographer in NZ. We were married in stunning Akaroa, however on the day it absolutely bucketed down with rain. Guy assured us it would make the photo's look even better but I thought it was just a technique to keep the bride calm. When we got our photos back we were absolutely blown away with the talent of The Cedar Co and their ability to make a veeerrry rainy day look absolutely perfect and magical. Guy kept us in good spirits the whole day, was so easy to get along with, was extra thoughtful by purchasing us some clear umbrellas the morning of the wedding and was just overall great company. To find someone who not only can capture the emotions and moments, but also make you feel at ease is a real rarity. Don't look anywhere else for your wedding photography & videography - these guys are the best!!!
We are over the moon with our wedding video from Guy! Throughout the whole process, Guy has been amazing. He is very organized, prompt with his responses and very helpful with all our questions. On the day, he captured all the special moments without us even noticing and made us feel at ease and comfortable. The final edit was PERFECT! It had everything we requested and many more special moments from our day. If you are unsure whether to have a videographer, trust us, it is worth it if you book The Cedar Weddings. Co You will not be disappointed!!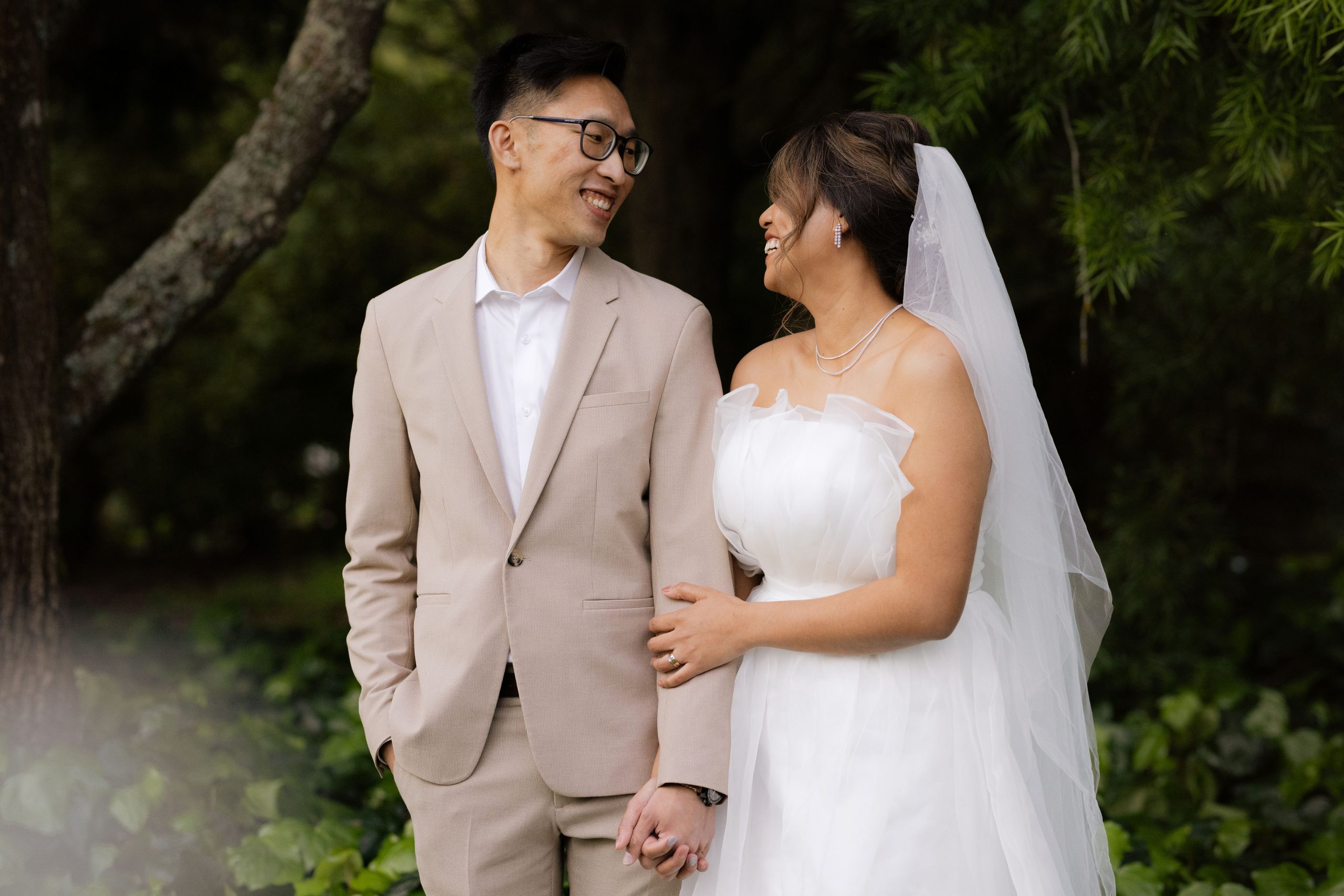 There aren't many photographers out there like Guy. He's humble & down to earth yet so freaking talented at what he does. He strives for perfection & is always looking for creative angles to make whoever / whatever he shoots looks unique.
As a photographer, I'd HIGHLY recommend him for your weddings because I have no doubt he will put you at ease in front of his lens.
Guy is an incredible photographer, and a more incredible guy. 😉 That is all there is to it. We love our wedding photos SO MUCH. He was a pleasure to work with. Guy made the whole thing run so incredibly smoothly and turned what can be a bit of a stressful day into something fun and relaxed. Guy really cares. He cares about the quality of his work, he cares about your special day, he cares about your guests and he cares about you the couple. 11/10!
Don't look any further. This is your wedding photographer.
Guy was our photographer for our engagement shoot and our wedding day. Our engagement shoot was fun and it was our first time getting professional photos taken. We are both quite awkward in front of the camera but Guy was really good at making the whole photoshoot very relaxed and we felt like we can just be ourselves. Guy also captured our wedding day and was so creative in finding impromptu nearby locations that we never thought we would use. It was a joy spending the whole day with Guy and Jono and they worked seamlessly with our other vendors. It really felt like they were just one of our guests. The photos turned out beautifully and it was so magical being able to relive the day through his photos. Having Guy as our photographer was definitely the right choice and we highly recommend him to anyone.
We asked Guy to take photo and video of our surprise afternoon tea/wedding in front of our families. Our brief was huge - "Love in all its forms" - and gave Guy only a few hours to capture it. What he produced was incredible. We were blown away with the photos and the whirlwind that was the afternoon. he captured every special moment. Thank you Guy. Highly recommend.
Te Hihi Estate, New Zealand
The Cedar. Co photographed and videoed our wedding. We could not recommend enough , they were amazing to work with and have around on the day and were true professionals. Our photos and video are amazing, we could not have been happier with everything - THANK YOU so much guys!!!!!